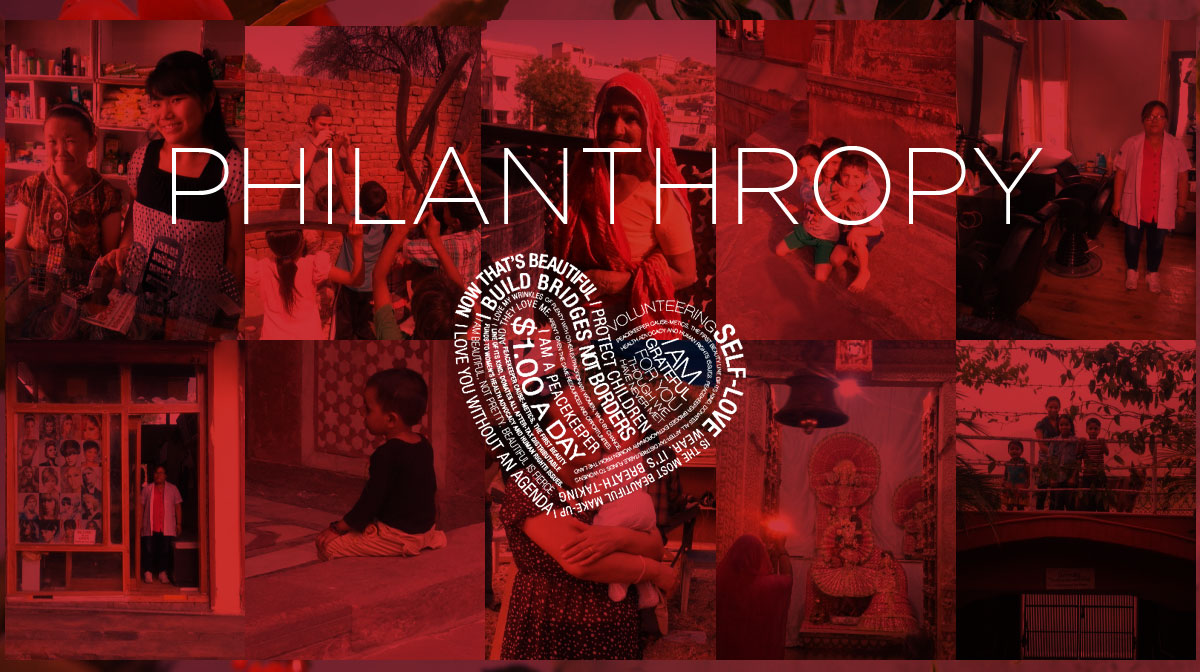 "You don't have to be a millionaire to be a philanthropist."
-Daryl Hannah, PeaceKeeper
Be a philanthropist with PeaceKeeper and help to end the cycle of exploitation and poverty for millions of women and girls around the world.
Just a Dollar a Day
How do you protect a woman from poverty or indentured servitude? You give her an education and train her in a sustainable trade. Just a dollar a day (or US$365.00) will train her and fund her with a micro-credit loan in that trade. And, funding her keeps her away from exploitation. Please contribute to her today--funds will go to Micro-Credit Enterprises, which focuses specifically on people who live in extreme poverty around the globe.
Learn about Lucky, just one of the women who have benefited from the program.

*If you would like to make a donation in honor of someone you love, just include their name, address and any message from you in the "special message" section during checkout. If you would like it to be anonymous, please let us know that as well so we can make sure to honor that request.